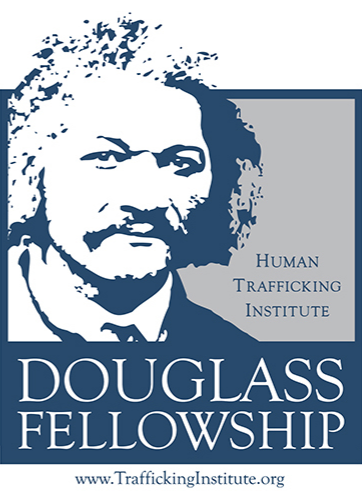 What is the Douglass Fellowship?
Inspired by Frederick Douglass's commitment to freedom, education, and advocacy, we provide an opportunity for law students chosen through a competitive process to participate in a eight-month fellowship program focused on developing future leaders in the anti-human trafficking movement and providing resources to those currently combatting human trafficking around the globe
Empowering the Next Generation of
Anti-Trafficking Leaders
Through thorough research and being paired with a mentor, each Douglass Fellow will deepen their understanding of human trafficking and make a significant contribution to the cause of freedom.
The Douglass Fellows represent the next generation of anti-trafficking leaders working to decimate human trafficking at its source.
Trafficking Matters: A Douglass
Fellowship Podcast
From HTI's Douglass Fellows comes the Trafficking Matters podcast. In Season 1, hosts Alicen Rodolph and Samantha Franks speak with anti-trafficking professionals, providing helpful resources and insights for those interested in joining the movement.
Natalie Assaad
The George Washington University Law School
Ashleigh Luschei
University of California Irvine School of Law
Maura Reinbrecht
University of Southern California Gould School of Law
Christy Salzman
University of Boston School of Law
Our Mentors
Douglass Fellows have been paired with mentors from many prominent anti-trafficking NGOs and government agencies