Creating Lasting Impact Together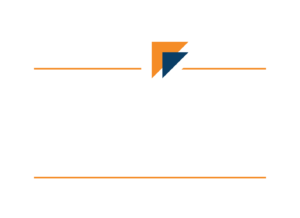 Activating Systematic
Change to Stop
Trafficking
Become a Justice Partner and help us
stop trafficking at its source
Seeking Justice for

24.9 Million Victims
Trafficking around the world is growing aggressively with an estimated 24.9 million victims today. Human traffickers make money by coercing victims to engage in commercial sex or forced labor. Although trafficking is illegal in every country, it continues to grow where the laws are not enforced.
Annual net profits from human trafficking exceed those of Apple, Microsoft, Samsung, BP, and Exxon COMBINED! Survivor care is essential, but if criminal justice systems do not prosecute traffickers, they will continue to victimize people without fear of retribution. Trafficking collapses when police and prosecutors are equipped to send traffickers to jail.
Stop trafficking at its source
Each trafficker stopped means future victims don't have to spend years enduring the trauma of human trafficking and
experiencing the struggle of recovery. That's why we are dedicating our lives to activating systematic change to stop traffickers.
Drawing on decades of human trafficking enforcement experience, the Human Trafficking Institute works with Partner Countries
to measurably reduce trafficking through:
Specialized Teams
Establishing specialized
teams to enforce
anti-trafficking laws
Targeted Trainings
Creating academies and trainings to train and equip specialized units
Embedded Experts
Embedding experts in prosecution and law
enforcement within the specialized units to work cases in partner criminal justice systems
Leading Research & Advocacy
Generating resources to ensure advancement and empower the next generation of advocates
Become a Justice
Partner…
Fuels the Work of Justice

Your monthly gift provides the resources needed to bring lasting hope and freedom to men, women, and children around the globe.

Accelerates Impact

Sustained donations enable us to strategically expand and innovate to stop more traffickers.

Activates Advocacy

Your commitment brings you closer to our work and equips you with the strategic resources needed to advocate well.

Amplifies Generosity

No matter the amount you give, our collective action will train more law enforcement with the skills they need to prosecute traffickers.